Foot Pain
Foot pain is a common issue many people face and can range in severity and causes. The feet are made up of a complex system of ligaments, tendons, bones, and joints, which can be impacted by chronic pain and disrupt daily life. It's important to properly diagnose and administer the correct treatments to relieve foot pain.
SYMPTOMS OF FOOT PAIN
The symptoms of foot pain vary based on the cause of the ailment. To diagnose foot pain, it's important to recognize and pinpoint the source of any chronic pain. For example, the symptoms of peripheral neuropathy include numbness, tingling, burning sensations, tingling, weakness, and muscle atrophy.
CAUSES OF FOOT PAIN
While there are numerous causes for pain in the feet, some important ones to note are:
Tendonitis
Bursitis
Diabetic Neuropathy
Arthritis
Peripheral Neuropathy
TREATMENT AND RELIEF OF FOOT PAIN
The best way to treat pain in the feet is by thorough and proper diagnosis. X-rays, MRI, CT scans, or a physical exam may be required to assess the cause of any pain experienced. Once properly diagnosed, treatments can be administered.
Treatments range based on individual patient needs and overall diagnosis. Here at Non-Surgical Spine Center, we specialize in a variety of nonsurgical treatment options that are tailored to each patient. These treatments can range, and common treatments include physical therapy, scrambler therapy, and steroid injections.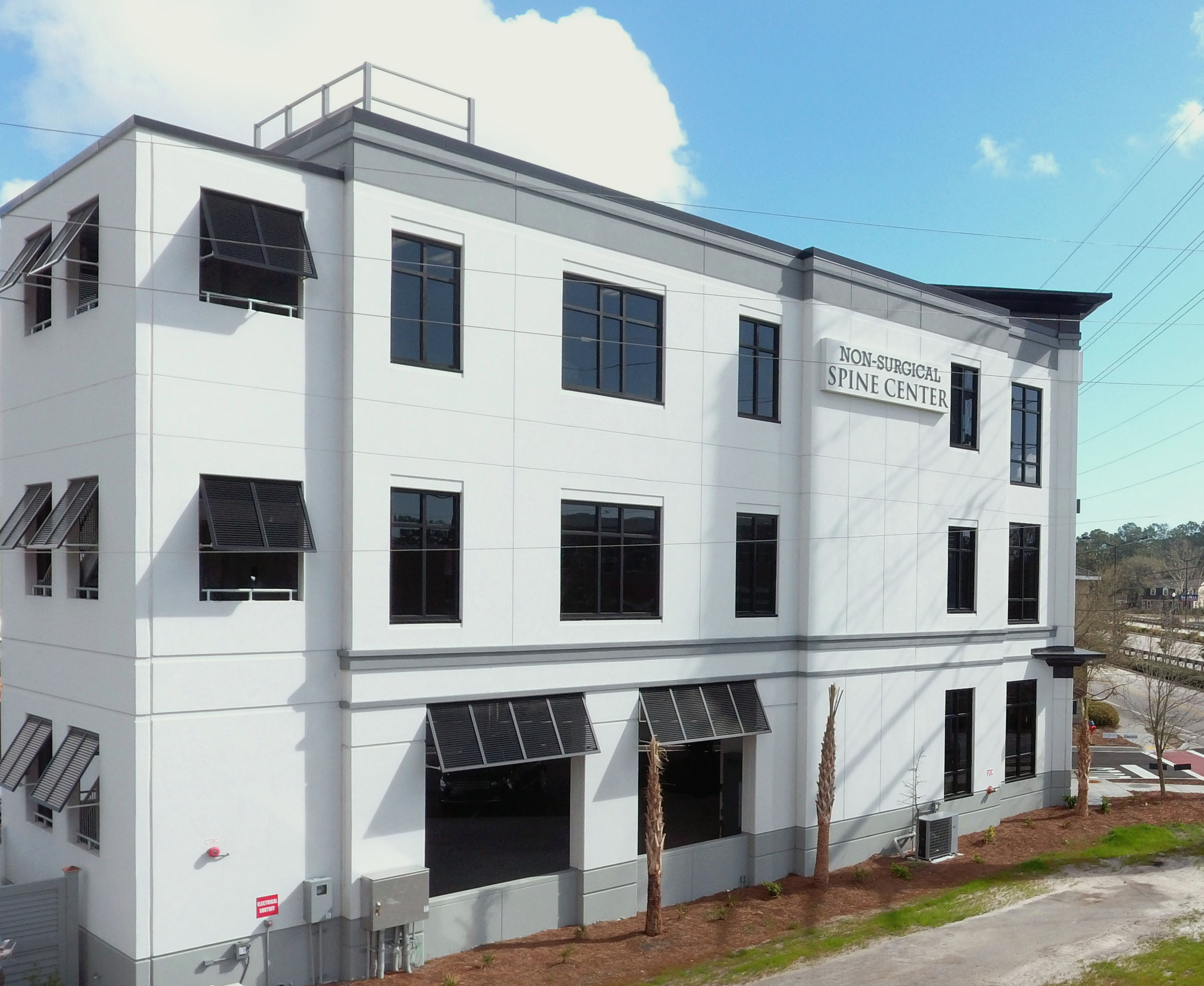 NON-SURGICAL SPINE CENTER
Non-Surgical Spine Center was established with the mission of providing patients and clinicians a non-surgical alternative in the treatment of spine and musculoskeletal pain. Utilizing the most current and innovative diagnostic and therapeutic techniques, our group offers patients a multitude of options for improving daily function and quality of life while significantly decreasing levels of pain. If you are experiencing pain in your knees, feel free to contact our office at 843-856-9669 or online.