ARM OR LEG PAIN
If you've ever found yourself having constant or even occasional pain in your arm or leg, you probably had trouble completing your daily tasks. Unfortunately, this can cause even simple activities like walking, exercise, or riding a bike to hurt your body and create discomfort. Understand your arm and leg pain by learning more about the causes, symptoms, and treatments for this kind of pain.
SYMPTOMS OF RADICULOPATHY
If you notice any level of arm or leg discomfort with day-to-day activities you could be experiencing radiculopathy. Some symptoms of radiculopathy may include pain, numbness, and even weakness. Sensations may include throbbing discomfort, shooting pain, cramps in the muscles, aching, or a tingling sensation.
CAUSES OF ARM OR LEG PAIN
The most common source for arm and leg pain is nerve inflammation in your spine. Arm and leg pain is typically associated with an irritated or pinched nerve from a disc protrusion or disc herniation in the neck or back. Degenerative discs in your spine can result in stenosis or narrowing which compresses the spinal nerves.  Nerve compression frequently results in inflammation and subsequent severe pain, numbness, or even weakness.
TREATMENT OF ARM OR LEG PAIN
Dr. Alexander may do an MRI, CT, or EMG in order to determine the cause of your arm or leg pain. Once the source has been identified, non-surgical treatments may be recommended including but not limited to trigger point injections, physical therapy, epidurals, selective nerve blocks, laser therapy, core sculpting, scrambler therapy, medications, or spinal cord stimulator. Our goal is to help you avoid surgery.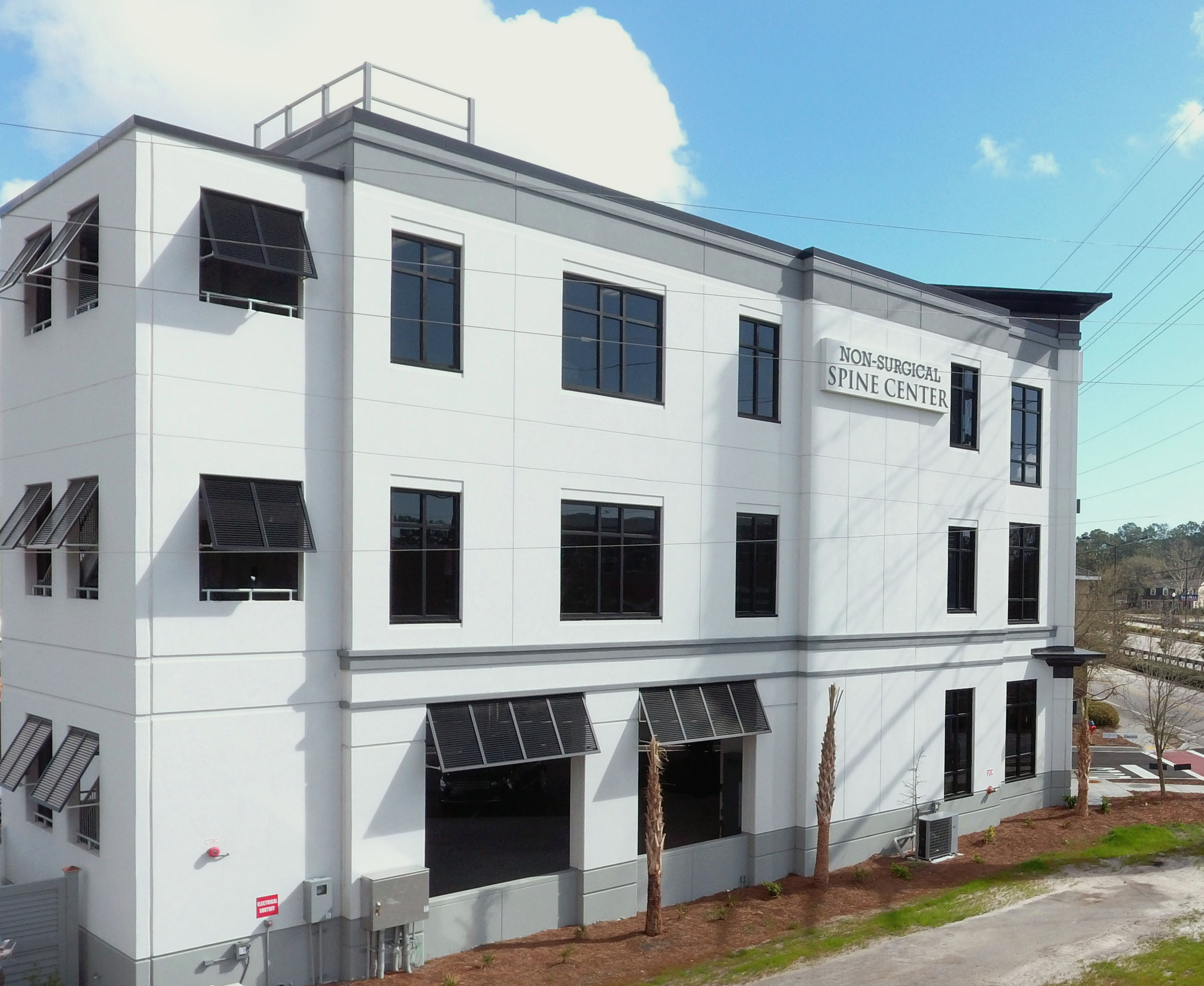 NON-SURGICAL SPINE CENTER
Non-Surgical Spine Center can help relieve or even eliminate pain in the arms or legs. Located in Charleston, SC, our facility offers innovative treatment options to help our patients improve the quality of their lives. Contact us today and allow us to play an integral part in your pain relief.