Failed Back Surgery Syndrome
FAILED BACK SURGERY SYNDROME
Many patients will present to our spine center with continued pain despite having already undergone surgery. In these cases, the pain may be related to chronic nerve inflammation, joint inflammation, scar tissue, degenerative disc disease, or stenosis. An MRI, CT, or EMG may be necessary to better determine the source of pain.
SYMPTOMS OF FAILED BACK SYNDROME
Persistent pain after spinal surgery for back pain is the most common indication of a patient experiencing failed back surgery syndrome. Muscle spasms and overall chronic pain are the most common symptoms of this syndrome.
CAUSES OF FAILED BACK SURGERY SYNDROME
The buildup of scar tissue is the most common result of back surgery. Nerve pain can also be a major factor in this syndrome. The pain may be also related to joint inflammation, degenerative disc disease, stenosis, or other chronic diseases and conditions.
TREATMENT OF FAILED BACK SURGERY SYNDROME
Treating failed back surgery syndrome usually requires the use of selective nerve blocks, facet injections, intradiscal steroid injections, and spinal cord stimulators. Many of our patients experience significant improvement despite minimal relief with previous treatments.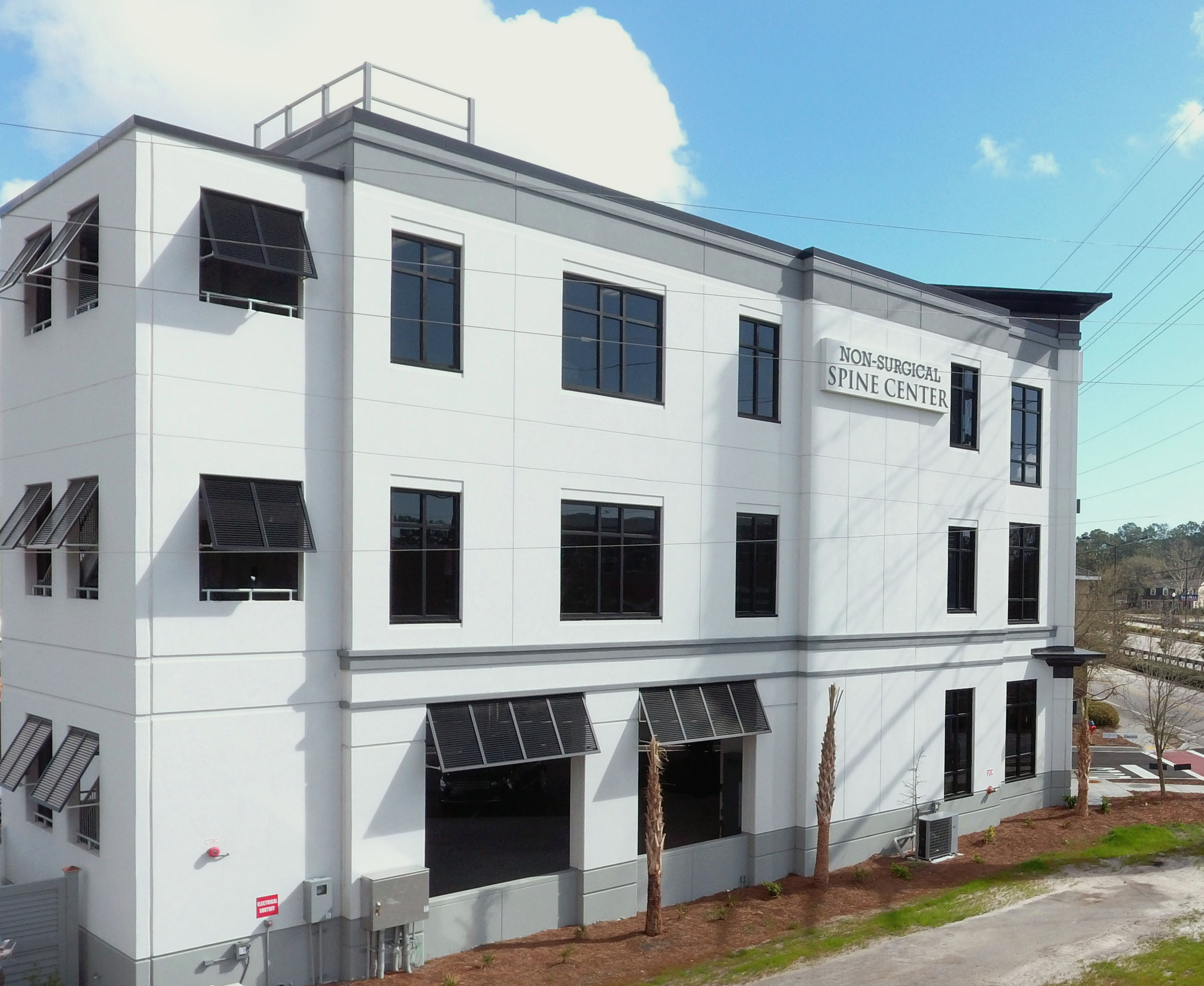 NON-SURGICAL SPINE CENTER
Non-Surgical Spine Center is home to the foremost leading back pain specialists in the Charleston area. Dr. Robert Alexander combines a variety of non-invasive treatment techniques to help you maintain a healthy spine. When you come to the Non-Surgical Spine Center, we initially perform a thorough evaluation of any conditions you are struggling with to make sure we understand the cause of your back pain and how it is impacting your lifestyle. Schedule an appointment with our spine experts today!