Mid Back Pain
Pain in the middle of the back is usually located between the base of the neck and where the rib cage ends. Arthritic joints or thoracic disks irritating nerves in the spine can result in chronic mid-back pain.
CAUSES OF MID BACK PAIN
Pain in the middle of the back may also be due to muscle strain. Poor posture, obesity, trauma from a fall or injury, arthritis, and even weak muscles can cause this kind of pain. In some patients, symptoms may be related to a bad disc or degenerative joints. If a nerve in the mid-back region becomes pinched or irritated, it can be a source of significant pain.
SYMPTOMS OF MID BACK PAIN
Some individuals may experience radiation of nerve pain into the chest wall region. Others may have pain in the mid-back that is referred from the neck or lower back regions.
TREATMENT FOR MID BACK PAIN
Non-surgical treatment options may include trigger point injections, epidurals, facet injections, selective nerve blocks, medications, pain management laser therapy, and physical therapy. An MRI or CT may be necessary to determine the source of pain.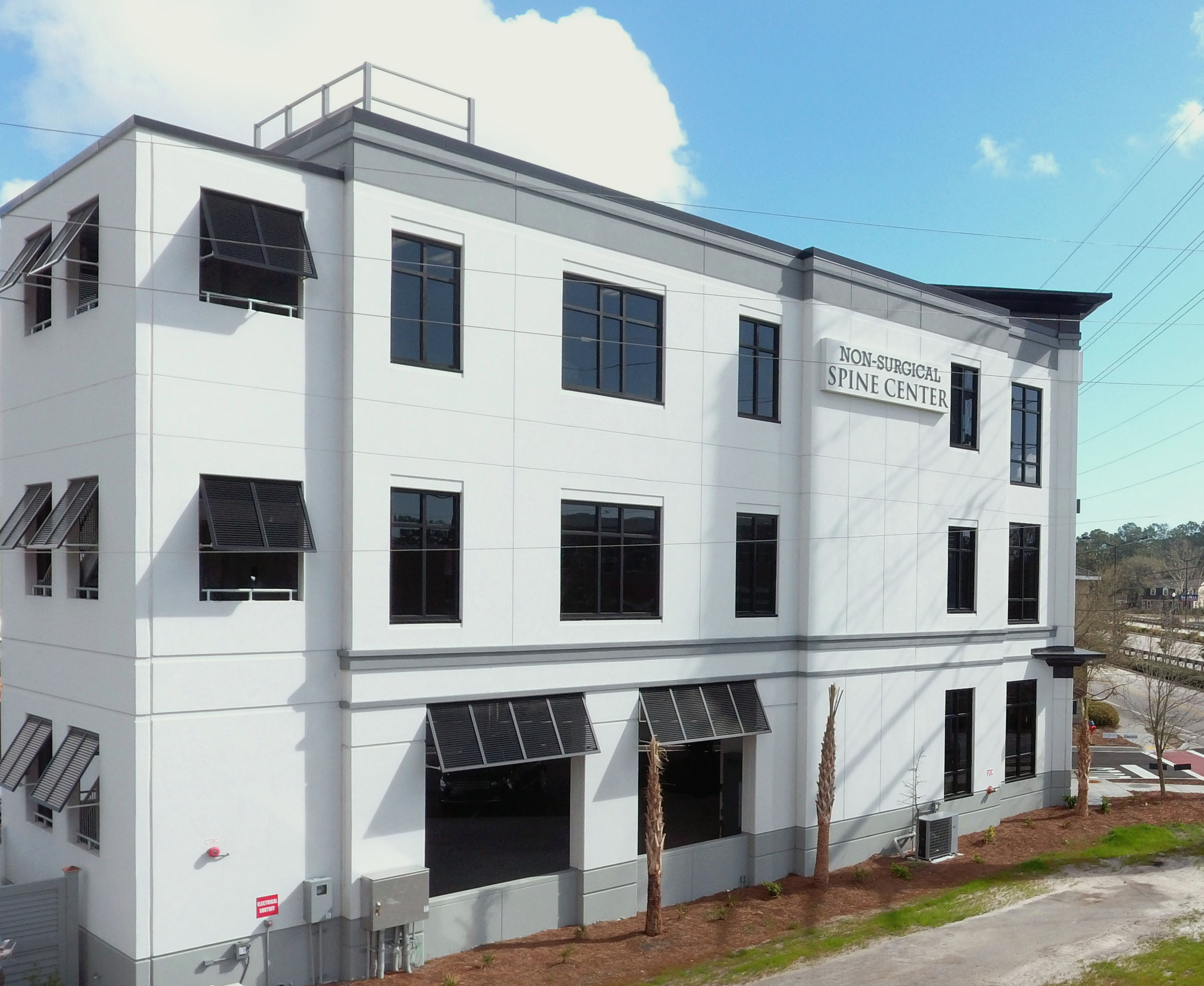 Non-Surgical Spine Center
Non-Surgical Spine Center located in Charleston, SC helps treat patients living with pain through innovative, minimally invasive procedures. Contact our team to book your appointment today.