ELBOW PAIN
The elbow is a vital joint for multiple kinds of arm motion and is made up of a series of ligaments, tendons, and bone. Chronic pain in the elbow(s) can be caused by a wide range of conditions, diseases, or trauma. Proper diagnosis and treatment can help reduce or eliminate pain in this important joint.
SYMPTOMS OF ELBOW PAIN
Elbow pain is often associated with pain and numbness in the hand, ring finger, and little finger or recurrent painful clicking, snapping, clucking, or locking of the elbow. Motion and mobility may also be limited.
CAUSES OF ELBOW PAIN
Trauma to the elbow joint is one of the most common causes of elbow pain. A car accident, fall, or impact to the joint can cause stress or damage to the elbow. Other causes of elbow pain include bursitis, tennis elbow or golfer's elbow (types of tendinitis), trapped nerves, or arthritis, lupus, Lyme disease, or gout.
TREATMENTS OF ELBOW PAIN
To better evaluate the source of your elbow pain, an x-ray or MRI may be necessary Non-surgical treatment options include peripheral joint injections, which place a strong anti-inflammatory into the joint itself to decrease pain and irritation. Other treatments include physical therapy, laser therapy, nerve block injections, and prescription medication.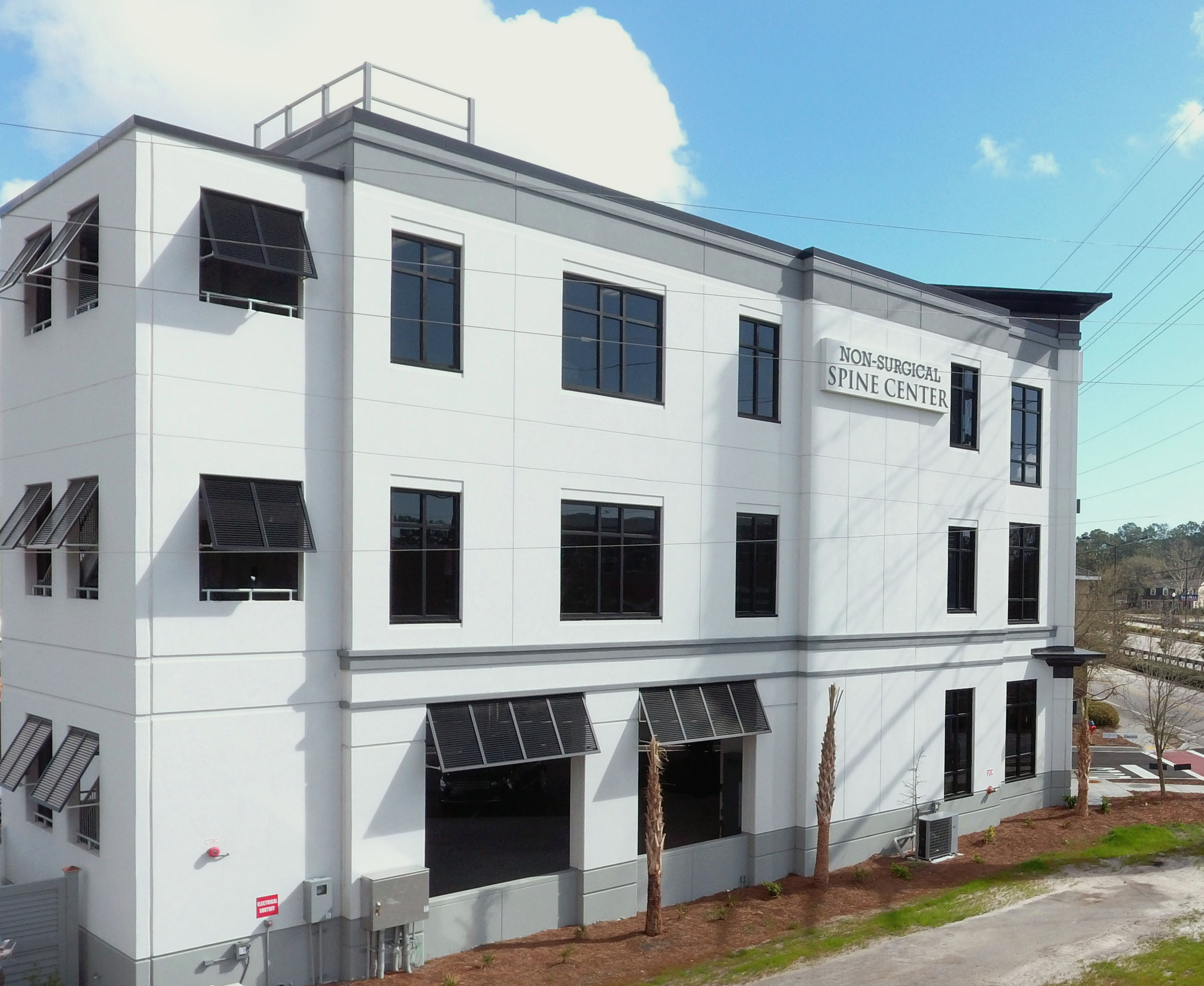 NON-SURGICAL SPINE CENTER
If you have experienced elbow pain, it may be necessary to seek medical assistance. Non-Surgical Spine Center will diagnose and offer treatment options that can help relieve or even eliminate chronic pain. Book an appointment today with our physicians. Dr. Robert Alexander specializes in non-invasive options that are the safest and most effective procedures available. The majority of our patients improve without requiring surgical intervention.