Shoulder Pain
Joint pain that isn't related to neck or back pain can take the form of shoulder pain. This pain can severely affect your day-to-day activities and make it hard to move or walk.
SYMPTOMS OF SHOULDER PAIN
Some symptoms of shoulder pain can include pain and/or weakness in the arm, a feeling of looseness, and severe pain in the shoulder itself. Additionally, not being able to move the limb normally because of weakness—not just pain—may be another indicator of shoulder issues.
CAUSES OF SHOULDER PAIN
Common causes of shoulder pain are arthritis, inflammation of the tendons (tendinitis), inflammation of the bursa (bursitis), or even a tear of a supporting structure such as the rotator cuff or a ligament. Some other causes include shoulder instability and dislocation (when the muscles and ligaments of the shoulder are torn or stretched beyond their normal limits by athletic activities, a fall onto an outstretched hand or violent twisting), shoulder separation, or sprain (when the ligaments are torn, or partially torn, away from the bone) or osteoarthritis (a chronic degeneration of the cartilage and membrane of the joint that leads to pain and stiffness when the bones rub together).
TREATMENT OF SHOULDER PAIN
An x-ray or MRI may be necessary in order to further evaluate the source of your shoulder pain. Non-surgical treatment options include a peripheral joint injection that places a strong anti-inflammatory into the joint itself to decrease pain and irritation. Physical or Laser therapy is frequently efficacious.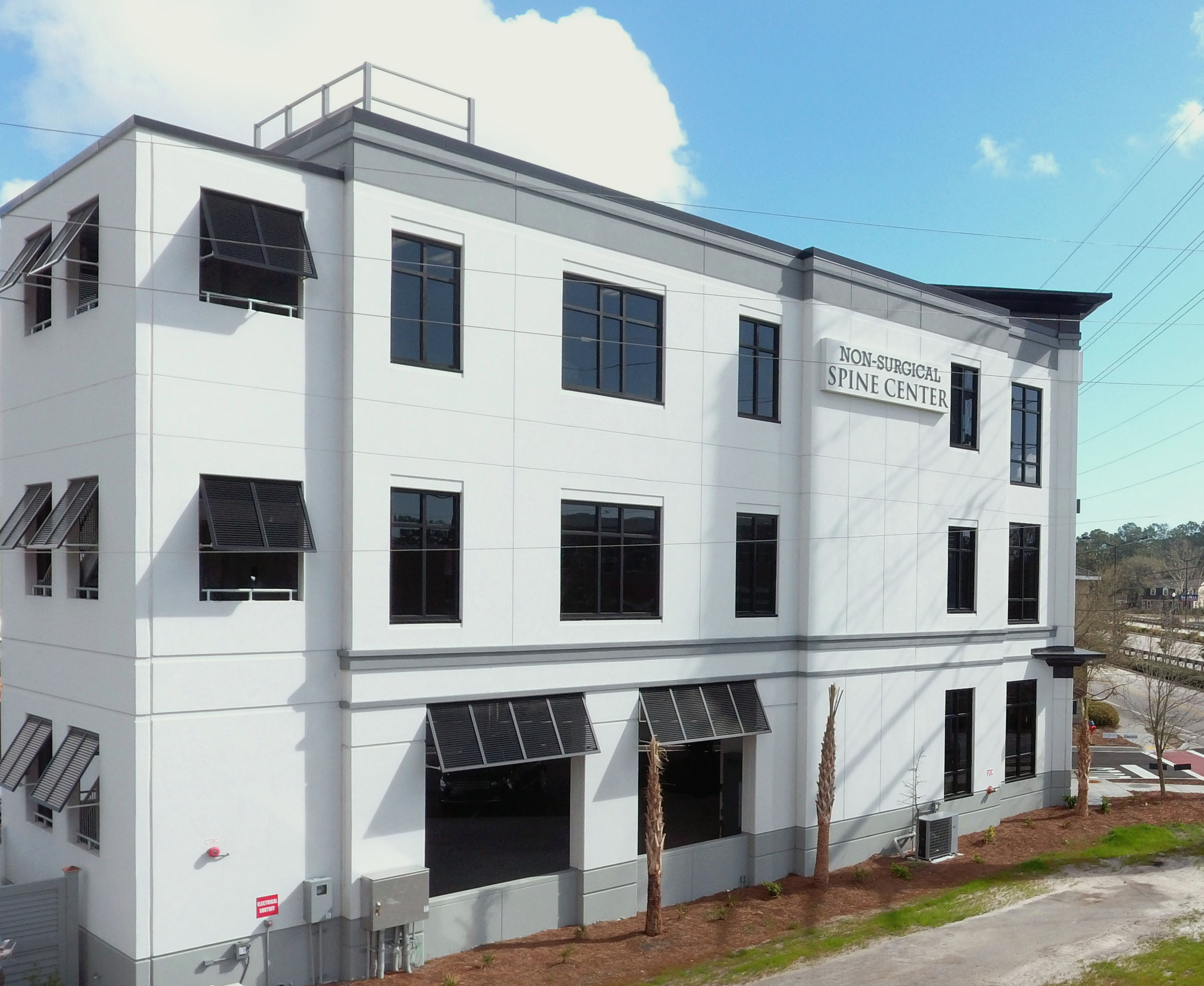 NON-SURGICAL SPINE CENTER
Non-Surgical Spine Center can help diagnose and treat your joint pain through non-invasive and highly effective solutions. Contact us today to book an appointment and begin treating this chronic condition.