Groin Pain
Groin pain is a common and uncomfortable chronic ailment that can impact a patient's mobility and overall quality of life. Non-Surgical Spine Center helps patients by properly diagnosing and helping ease groin pain through a variety of cutting-edge treatment options.
SYMPTOMS OF GROIN PAIN
Some patients will describe pain in the groin region right where the front of the leg starts. Pain in this area is frequently associated with hip joint problems. An x-ray or MRI may be necessary to further evaluate the hip for arthritis or other causes of pain.
CAUSES OF GROIN PAIN
There are a number of reasons for pain radiating to the groin including:
Muscle strain and tears
Compression of various nerves caused by sitting for extended periods of time
Arthritis
Pinched nerves
Herniated disks
Lesions on the nerves
Sports injuries
Compression fractures
Other medical conditions
TREATMENTS FOR GROIN PAIN
Non-surgical treatment options include, but are not limited to, intra-articular hip injections and physical therapy. In some cases, pain in the groin region may actually be referred from a nerve that comes from the low back. In these cases, an MRI or CT of the low back may be necessary often followed by a selective nerve block.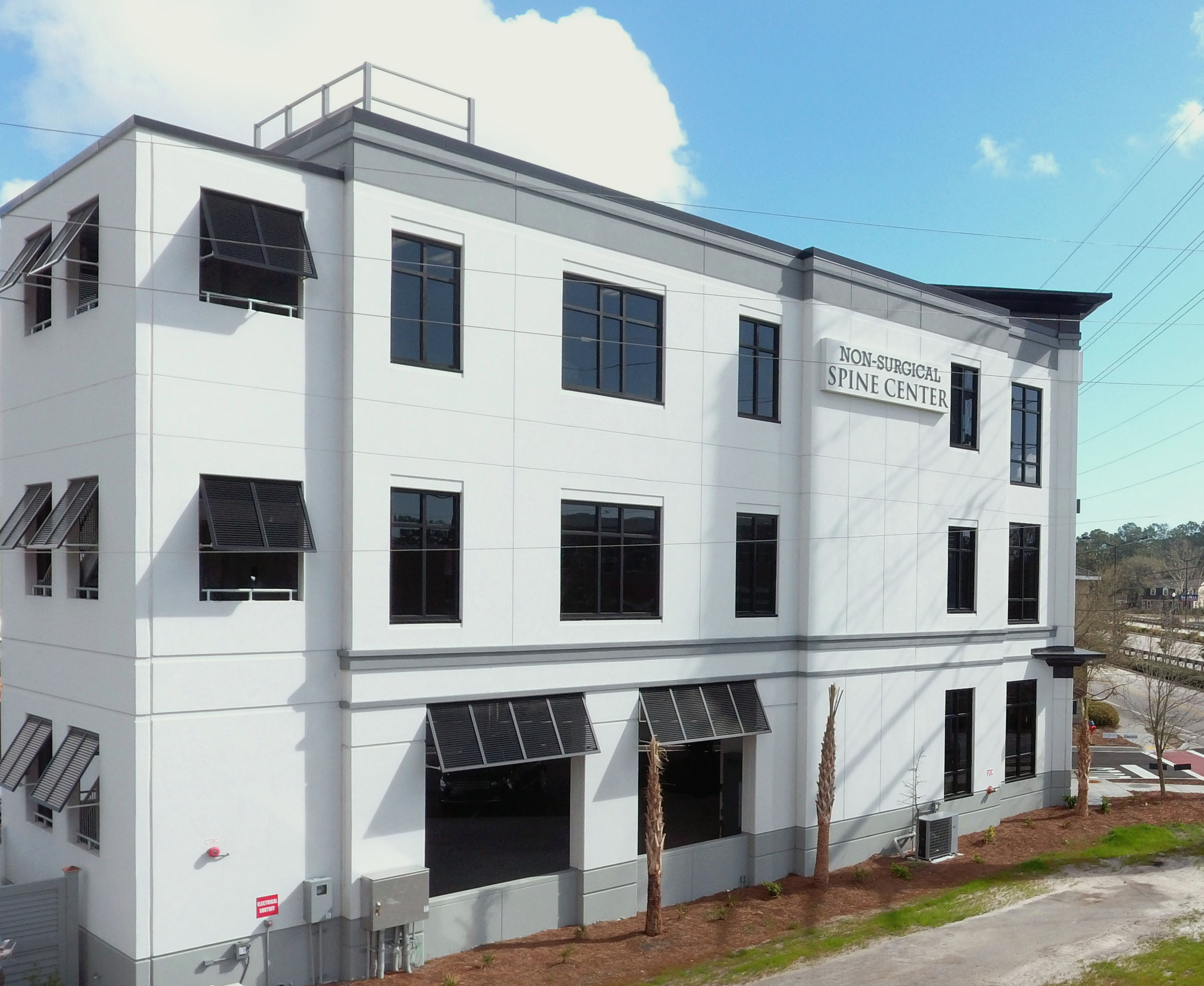 NON-SURGICAL SPINE CENTER
Non-Surgical Spine Center can help ease the impact that groin pain may have on a patient's life through innovative treatment options. Schedule an appointment to begin treating chronic pain without the need for invasive surgical procedures.