Spinal Injuries
Spinal injuries caused by trauma are often serious conditions that can greatly impact a patient's mobility and comfort. Injuries are caused by anything you weren't prepared for—a fall, a crash, an accident—these kinds of trauma don't give your body time to try and protect itself and minimize the damage. Accidents are a common cause of back injury, including lower back injury. Furthermore, if left untreated, injuries to the spine can worsen and impact other areas of the body as time goes on.
SYMPTOMS OF SPINAL INJURIES
Depending on the severity of the injury to a patient's spine, symptoms are likely to vary greatly. Some of the most common that patients experience are limited or complete loss of movement, numbness or lowered sensitivity, spasms, stinging sensations, difficulty breathing or coughing, or even loss of bowel or bladder control. More serious symptoms include extreme pain or pressure in specific areas of the spine or limbs, loss of feeling in hands or feet, loss of balance, difficulty sitting, standing, or walking, or mispositioned spinal alignment.
CAUSES OF SPINAL INJURIES
As you may know, trauma to the spine can be caused by any kind of movement or impact that your body was not able to protect itself from. Trauma to the spine can occur from lifting a heavy object, moving or twisting suddenly, and straining the spine, car accidents, incorrect posture, falling, sports, and more.
TREATMENTS OF SPINAL INJURIES
Non-Surgical Spine Center offers a wide range of treatment options for spinal injuries. Our procedures are non-invasive and are tailored to each patient's specific needs. Some of these treatments include:
Epidural Steroid Injections
Selective Nerve Blocks
Facet (Zygapophyseal) Joint Injections
Coccyx (Tailbone) Joint Injections
Intradiscal Steroid Injections or Therapeutic Discography
Physical Therapy
Spinal Cord Stimulator
Trigger Point Injections
Other Medical Procedures
If you have experienced any kind of spinal injury and are coping with chronic pain, Non-Surgical Spine Center can help. Our team will diagnose and treat trauma to the spine through a wide variety of innovative techniques. Contact us today to book an appointment and begin your recovery.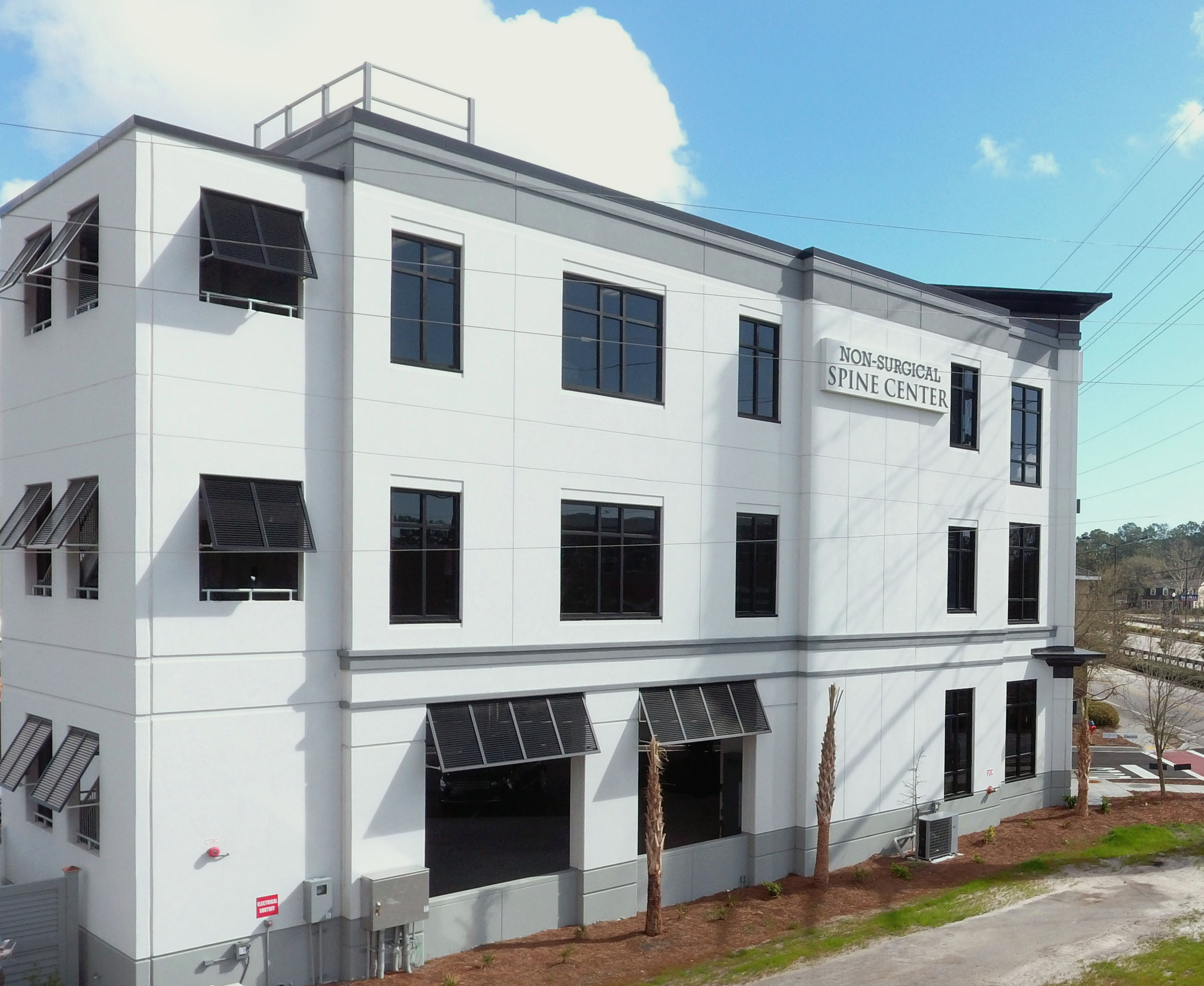 Non-Surgical Spine Center
Non-Surgical Spine Center was established with the mission of providing patients and clinicians a non-surgical alternative in the treatment of spine and musculoskeletal pain. Utilizing the most current and innovative diagnostic and therapeutic techniques, our group offers patients a multitude of options for improving daily function and quality of life while significantly decreasing levels of pain. If you are experiencing arm or leg pain, feel free to contact our office at 843-856-9669 or at our contact page.